Thursday / October 6, 2016
Registration of participants, coffee

Welcome speech by:
Andriy SADOVY, Mayor of Lviv
Oleg SYNIUTKA, Governor of Lviv Regional State Administration
Christian DONS CHRISTENSEN, Ambassador of Denmark
Natasha PRAH, Ambassador of the Republic of Slovenia

Presentation of a project of building a biogas system at the Lviv treatment facilities
Dmytro VANKOVYCH, head of the Water and Energy Ecoforum organization committee
Watch the presentation

Financial instruments for implementation of environmental projects and energy and resource efficiency projects. Discussing outlooks of the cross border cooperation in the environmental protection area.
Ostap SEMERAK, Environment Minister
Kazimierz KUJDA, head of the Environmental Protection Fund of Poland
Anders LUND, head of the Eastern Europe Energy Efficiency and Environmental Partnership Fund
Denis GAIOVY, senior banker of the municipal and environmental infrastructure department of the European Bank for Reconstruction and Development
Yuliya SHEVSHUK, senior advisor on investments of the NEFCO North Environmental Financial Corporation
Moderator: Dmytro Vankovych

(presidential lounge) Official signing of guarantee agreements under the Project Reconstruction of treatment facilities and construction of the sediment processing plant for waste water treatment and recycling and biogas production for cogeneration purposes in Lviv
Press conference

Presentations of innovation solutions to biological waste water treatment.
Krzysztof HORODECKІ, EKOLOG (Poland). Innovations of the company's technology in the area of biological waste water treatment and sediment recycling
Greg VERK, RICO (Slovenia). Introduction of an innovative program of additional waste water treatment at membrane biological reactors and use of technology of floating loading of polymer bio film agents
Viktor LORX, INWATECH (Hungary). New generation of cyclic technologies - ContiSeq
Watch the presentations

Innovations in the area of biogas production from waste water sediment and sediment processing technology
Eszes ZSOLT, INWATECH (Hungary). Biogas production and energy production using the InwaFerm technology.
Frank SELDER, SUEZ (France). Biogas production technology of DigelisTM Simplex.
Aleksander SUSZYNSKI, KREVOX - OSTARA (Poland – Canada). Solutions in advanced sewage sludge treatment - phosphorus recovery, biogas enhanced production and drying with waste Heat
Watch the presentation

Technology of recycling filtrates of solid waste landfills
Greg VERK, RICO (Slovenia). Functioning of a membrane bio reactor for treating filtrates on the Barie solid waste landfills, Ljubljana.
Myroslav MALIOVANY, Lviv Polytechnic National University Volodymyr ZHUK, Lviv Polytechnic National University. Research and proposals for resolving a problem of recycling filtrates of the Hrybovychi solid waste landfills, Lviv


[embed]https://youtu.be/vPpqrVMd9PM[/embed]

Watch the presentation


Danish session opening
Christian Dons Christensen, Ambassador of Denmark

Contribution to sustainable development of cities, use of renewable energy sources and minimization of fossil fuel consumption as exemplified by Sonderborg. Danish approach.
Peter RATHJE, ProjectZero
Watch the presentation

Presentations of Danish innovations.
Oleksandr SADCHYKOV, Eurowater. Environmental technology of drinking water treatment to remove iron, aluminium, and manganese
Volodymyr BAYZETYNOV, Per Aarslef. Waste water treatment plant in Ego – plant of the future generating electricity
Andriy BERESTIAN, Danfoss. Innovative solutions of Danfoss for minimizing energy consumption in buildings
Oleksiy KONOVALOV, Kamstrup. Kamstrup – inspired by the best practices in the area of production of water, heat, and cold energy meters
Andriy MINAYLOV, GRUNDFOS. GRUNDFOS innovative solutions Moderator: Christian Dons Christensen
Watch the presentation

Danish financial instruments.
Oleksiy PARKHOMCHUK, Investment fund for developing countries IFU. Danish investments for supporting development in Ukraine
Ihor HAVRYLIAK, Lviv bank. Lviv bank financial instruments
Watch the presentation

Questions and Answers session

Buffet dinner for all participants of the forum Co-hosted by the Royal Danish Embassy in Ukraine
Speakers of the eco forum: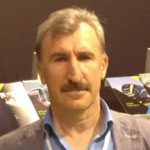 BIT Braun Industrial Trading GmbH (Germany)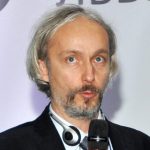 KREVOX European Environmental Center (Poland)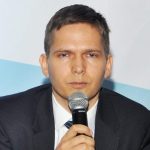 Senior Banker of the European Bank for Reconstruction and Development, Municipal sector, Environment projects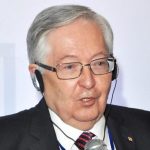 Professor, member of the Commission of Environment Sejm of Poland
Krevox European Environmental Center (Poland)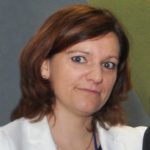 Safege SUEZ Consulting (France)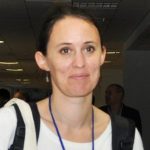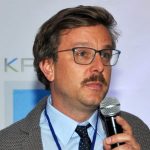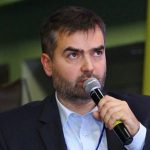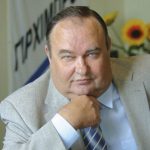 Director of GORHIMPROM - Institute of Mining-Chemical Industry
Reviews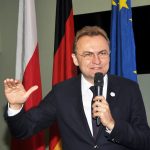 Andriy Sadovyy
Mayor of Lviv
Today Ukraine faces a number of environmental issues. However, many of those issues have already been addressed in other countries. Therefore, we want to explore and adopt the European experience. Lviv strives to be the leader in Ukraine in the field of implementation of innovative technologies, and is willing to pave the way for other Ukrainian regions and cities.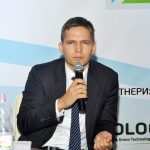 Denis Gaiovy
Senior Banker, EBRD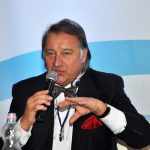 Tadeusz Krezelewski
President of Krevox European Environmental Centre
The forum was exceptionally productive, and exceeded all our expectations. We saw true interest from our Ukrainian partners, enjoyed the crowds gathering around our booth, and established a lot of useful contacts. I'd like to thank our hosts for their outstanding support during the event.